Haven - The document you are looking for does not exist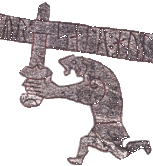 Abstract: The document does not exist in this publication of the Haven project . Availability may be restricted to internal use or the document may plainly not exist.
Availability: N/A
The Haven Main Document
Go back to the start document .
Copyright
This text was written in its entirety by Olof Ekström. For more information about the author of this page, see Olof Ekström's personal information in the Project Profiles document.
Copyright © 2001 Olof Ekström/Extro System. All rights reserved.
Bälinge/Uppsala, Sweden, December 2001