Please help me before it is too late

---
Hallo, my name is Annika Wistrand and I am 31 years old.

I was born with a disease called Retinitis Pigmentosa (R.P.). The ophthalmologist wrongly diagnosed me as strabismal and I received "eye-patch" and glasses for farsightedness. Not until 14 years of age it appeared to me that something was wrong. Earlier I had been able to read a paper without wearing glasses and it was terrifying to realise how much my visual sight had deteriorated.

The disease consists of so called "spots" on the retina and in these fields my vision disappears. Today my visual is 5 % of normal but is constantly getting worse and worse.

By using this media I hope to get in contact with researchers over the world, studying Retinitis Pigmentosa; ophthalmologists, universities, hospitals, pharmaceutical industries and/or people with the same diagnose as myself.

Diagnosis: Progressive retinal degenerative disease
Visual acuity: 0,08 on right eyes and blind on the left.
Changes: After dilatation detachment of the vitreous body. Slightly pale papilla (optic disk). Narrow vessels. Macula-changes in the shape of pigmentdisplacement. In the medio peripheral surrounding a broad annular (ring) of retinitis pigmentosa-shaped pigmentation.
Esotropia. Blindsensitive. Nightblindness.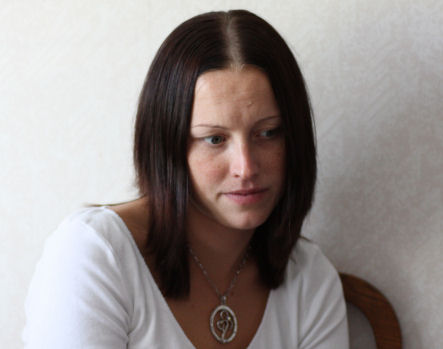 You can reach me through my e-mail :
a.wistrand@hotmail.com


I hope to get some help before I loose my vision totally!

Annika Wistrand.
---

Sweden : 2012-06-01

a.wistrand@hotmail.com
---
Pages in Sweden :



Welcome to Lund University Hospital, Department of Ophthalmology


Karolinska Institutet - medical education and research


Medical Link

Pages in the Worlds :



Retinitis Pigmentosa Page


Lance Hahn's Retina Reference


Digital Journal of Ophthalmology