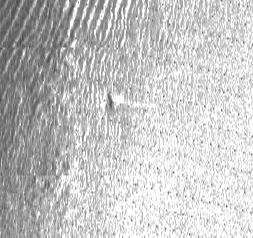 A small fragment found outside Visby, Gotland.
The image was taken with a range of 50 + 50 meters and a speed of 6 knots. It shows an area of 15 x 15 meters.
It could be a remain of the Danish and Lübeck fleet that sank here in 1566. Maybe 15-35 ships sank in a storm where 5000 men are reported lost. This was only one year after two major battles in the Baltic Sea.
---