Save IPA!
The Portuguese government is shutting down the Portuguese Institute of Archaeology (IPA), created about five years ago, after the overwhelming movements generated by the governmental attempts to legalize treasure hunting and destroy the Côa Valley Paleolithic art.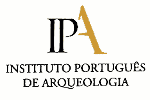 These (and other) policies were repealed at the time and that government (of neo-liberal, right wing, culture haters) was not elected. Coming back to power a month ago it is time for revenge, and Dr. João Zilhão learned through the press that the Instituto Português de Arqueologia he helped create and ran brilliantly for the past five years, is going to be shut down.
Not because of its outstanding publishing policy and performance, not because of its firm posture in defence of the cultural heritage, against influential promoters and the logics of the finances, not because for the first time in Portugal archaeology reached the press consistently for 5 years as good news. Before, ever since I remember my father reading the papers in the early sixties, archaeology only made the news upon the destruction of yet another site, monument, or archaeological treasure.
IPA is being shut down because five years ago Dr. João Zilhão dared to stand for the Côa Paleolithic site, and against the sale of Portugal's archaeological cultural heritage by international auction houses.
To those of you who whish to express your opinion, or just send your support to Dr. Zilhão and the IPA crew, there is a forum on their website: www.ipa.min-cultura.pt/forum/forum/
---
Filipe Castro, May 2002