Submarine S8
Soviet submarine S8 belonged to the Stalinets type. In 1942 she was last heard of in the Finnish Bay, then contact was lost. In 1999 she was discovered near Íland with side scan sonar by Marcus Runeson, Mats Karlsson, Stefan Fransson and Sture Hultqvist.
She lies on 55 m depth. At first, there was doubt about the identity, but divers have confirmed that the brass number on the conning tower says C-8 (= S8). The blown-off bow lies on the side. Five metres apart lies the rest standing up, with a large explosion hole in front of the conning tower. Maybe she hit a mine.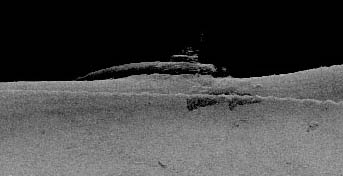 Side view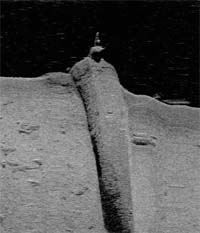 Stern view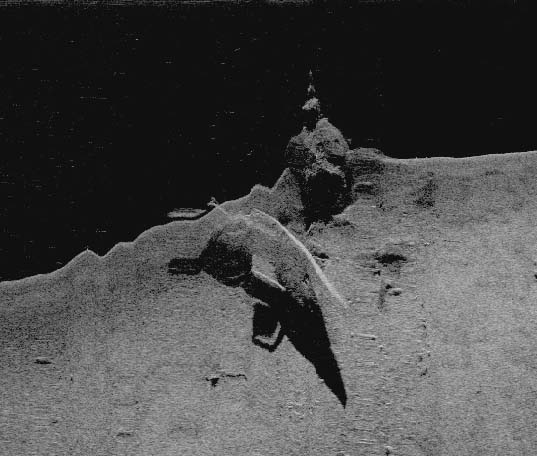 The bow has been torn off in front of the conning tower. A side rudder is visible.
text on this page by Per ┼kesson
---