The Estonian State Maritime Museum (Meremuuseum)
---
The museum exhibits the general history of shipping and fishing in Estonia.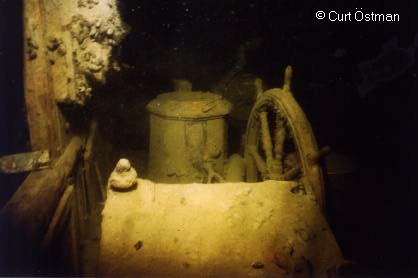 Since 1978, the museum is active in underwater archaeology, and is now responsible for the nation's underwater cultural heritage. The museum has its own research ship Mare, a modern side scan sonar and a remote operated vehicle to search for sunken ships. The Baltic Sea is unique because it is a brackish sea where a sunken ship will be preserved for centuries. The Estonian coast is special, since during the previous Soviet time, very little wreck diving took place. Presently the museum's archaeologists are locating so many wrecks that it will take many years to investigate them.
Among recent projects are the Pärnu cog shipfind and the Maasilinn wreck.
Among the exhibits are a few objects salvaged from the 90 m long Russian mine ship Yenisey, that was torpedoed by a German submarine in 1915 and sank in 47 metres depth. But there are also much older wrecks waiting for investigation.
Location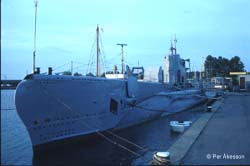 The museum is located in the north end of the old town, in the 15th century cannon tower Paks Margareeta (Fat Margaret).
Address: Pikk 70, EE-0001, Tallinn, Estonia
Opening hours all year: Wed-Sun 10 AM - 6 PM
Phone: (local) 641 14 09, (int) +372-641 14 09, Fax: +372-641 14 14
Museum ships
Belonging to the museum are the submarine "Lembit", built in Barrow-in-Furness in 1936, in the Pirita port outside Tallinn, and the icebreaker "Suur Tõll", built in Stettin in 1914, in the Tallinn harbour. Opening hours, summertime: 10 AM - 6 PM, wintertime: 11 AM - 4 PM.
Link: